Miami Living Magazine staff, editors, journalists, writers, contributors, contact info & more.
Vanessa Pascale, Editor-in-Chief
---
Vanessa has gone tête-à-tête with a myriad of esteemed people, including, Jennifer Love Hewitt, Enrique Iglesias, Alyssa Milano, John Leguizamo and more. Through the written word, Vanessa strives to inspire, entertain and uncover the magic in every story she tells. VanessaPascale.com
---
Markin Abras, Publisher
---
Publisher and founder of Miami Living Magazine. After living in New York City for over 12 years, he made Miami his home for work and play. He often writes for Miami Living besides managing business affairs and more.
---
Jon Pernul, Art Director
---
Jon Pernul is a visual storyteller with over 20 years of experience in graphic design and marketing communications. As a graphic designer and art director, he's worked on and led teams creating advertising campaigns, brands and identities, publications, trade show booth exhibits, illustrations, photography, videos, websites and other marketing material for local and international businesses. jonpernul.dunked.com
---
Laurie Barboza, Art Design
---
Laurie is always striving to explore and challenge her creative visual talent. The self-taught graphic designer possesses a wealth of knowledge, as well as a degree in mechanical drafting and a passion for animals. Her work has been published all over the world. Discover her work, book design services, and more at designstashbooks.wordpress.com and follow her on Instagram: @designstashbooks | Twitter: @design_stash.
---
Kristin Williams, Accounting
---
Enjoys numbers, logistics, science and nature. A special passion for oceanography and the animals which makes our beautiful planet so special.
---
Lucero Uribe, Writer
---
Lucero Uribe prides herself on being an avid and passionate writer, as well as a creative thinker –with a splash of multicultural highlights. Born in Mexico and raised in Venezuela, she majored in Literature and Creative Writing at Columbia University and has since devoted herself to growing and learning within the art of writing. She has been a contributor for many magazines in Latin America and hopes to bring her enthusiasm for words to Miami Living readers. Follow Lucero @lulitauribe (Instagram).
---
Briana Dodson, Writer
---
When Briana isn't writing a new article for her blog or trying to keep up-to-date on the latest
social media trends, you can find her playing with her puppy, reading a good book or getting in a good workout at the gym. A lover of donuts and binge watching SNL, she is constantly updating her workout playlist and is currently training to hike Machu Picchu. You can find her on Twitter @Briana_Dodson.
---
Claudia Paredes, Writer
---
Claudia joined the team at Miami Living in 2009. After living in Moscow, Peru, San Francisco, she made Boston her home. A Boston University graduate, she has always had a passion for writing, and has worked as a copywriter for Gap, Talbots, and Staples. Claudia is also the Editor-In-Chief of MacDirectory Magazine.
---
Adriana Garuolis, Writer
---
Adriana's passion for creative writing and travel helped her decide to pursue writing. Lover of world cultures, languages, destinations, food, nature, wild spaces and urban settings. A frequent contributor to Miami Living Magazine other publications.
---
CaesarLima, Photographer
---
Caesar has received multiple accolades and awards, including four 2012 IPA Awards, 2011 Archive Magazine 200 Best Photographer Worldwide, 2011 and 2010 IPA Awards, 2010 PX3 in Paris, 2009 IPA Awards and 2009 Addy Award. www.caesarlima.com
---
Orlando Behar, Photographer
---
"The story of Little Red Riding Hood is a classic; I read a version of the fairy tale to my kids at least once a week. There is nothing better than taking inspiration from everyday life (even if you're just reading it) and so, I talked with my team and wondered aloud if this was a good time/season for the story. Like the story, the color red is a classic. Our stylist secured a great red wardrobe pull and we found a great model who could rock a red lip. We cut it close with the end of day light in the forest, but we loved how the images came out!" Orlando Behar is an internationally recognized fashion photographer whose commercial work has appeared in InStyle, Elle, The New York Times Magazine, among others. He lives in Little Rock, Arkansas with his lovely wife, kids, and cat, never knowing what children's story will influence him next. orlandobehar.com
---
Andrea de Leon, Writer
---
Any time not spent exploring or freelance writing she is making fresh guacamole to sell at local weekend markets in Shanghai. When her VPN is cooperating, she can be found on Twitter @expatprblms.
---
Andrea Gallego, Writer
---
Experienced in event planning, radio and television production, She contributes company profiles and celebrity interviews. Follow her on Twitter @DreaGal
---
Graig Agranoff, Writer
---
Graig has appeared on shows that include, Gary Vaynerchuck's Wine Library TV, Fox News, NBC News, Weekend Sunrise and CBS News. A certified Google Power Searcher and a serial entrepreneur; he has founded of dozens of web startups, and is the co-founder of Gripd.com.
---
Jessah Diaz, Writer
---
Avid sports fan with a special love for Miami and Miami sports teams. She is also the founder and co-contributor for ladieslovesports. wordpress.com, a site dedicated to women who love and want to learn more about sports. Follow Jessah @ladiesluvsport on Twitter.
---
Josh Rotter, Writer
---
Josh has contributed to numerous newspapers and magazines including SF Weekly, SF Bay Guardian, Oakland Tribune, Contra Costa Times, East Bay Express, Tri Valley Herald, The Record, MacAddict, MacDirectory, Surface, and more. He enjoys creating new fashion trends and discovering new bands at local music festivals.
---
Filippo Von Schloesser, Health Writer
---
A member to the Chairing Committee of the HIV Therapy Conference (Glasgow), the IAS Conference in Rome, the Kuala Lumpur IAS conference, and the Italian National Council of AIDS at the Ministry of Health. He is also the editor of the community-based scientific magazine DELTA. www.nadironlus.org
---
Joseph Llanes, Photographer
---
His work has been published in Rolling Stone, Spin, New York magazine and L.A. Weekly. josephllanes.com
---
Kimberly Pinkson, Writer
---
Co-founder of ecomom.com and founder of ecomomalliance.org. Inspiring public speaker, holistic wellness expert, sustainable living advocate, and mother.
---
Marla E. Schwartz, Writer
---
Marla has had many celebrity interviews published, including: Gloria & Emilio Estefan, Andy Garcia, Sharon Gless, Jeff Lindsay, Lucie Arnaz Luckinbill, Brad Meltzer, Craig Robins, Rumer Willis and more.
---
Christopher Logan, Photographer
---
Worked for companies including Warner Bros. Records, The United States Army, Out Magazine, and Tyler Alexandra Ellis. He has spoken before the United Nations about empowering youth and sustainable development. christopherloganstudios.com
---
Martin Haro, Writer
---
Associate editor of FIU Magazine, SoBeSocialClub.com contributor, Us Weekly and In Touch 305 reporter, and E! Online's self-appointed "Desk SoBe" – likes to hustle. Follow Martin on Twitter @moviemartin.

---
Sumbal Kuraishi, Writer
---
Sumbal Kuraishi is an English. Literature Graduate from Pakistan, a former Contributor of "Miami Magazine Butik", the first Pakistani contributor of Miami Living Magazine, she is Co-founder of Designbolts.com, an ardent Copywriter, a Content Specialist and an eBook Author with her 8 years of professional writing career (4k+ SEO published Contents). Being a dedicated art/tech/design/fashion blog writer, she has been commercially writing for copious brands and corporations worldwide. She is a writing maestro, currently drafting her 'Celebrity Biography' in Lahore, Pakistan and equally keen to produce contents for Miami Living Readers.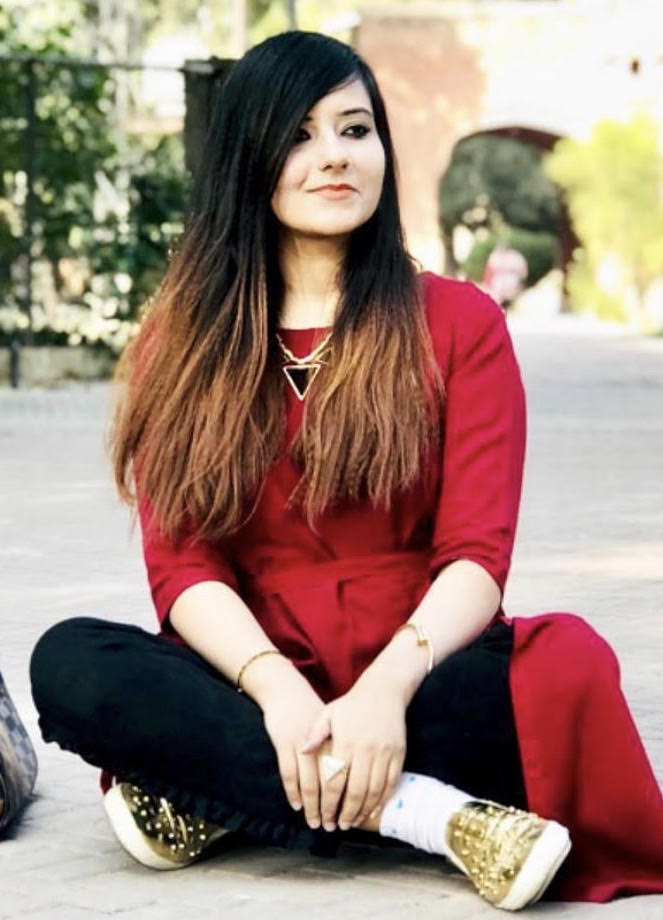 ---
Brooke Klaiman, Writer
---
Brooke is a creative content writer who has taken her enthusiasm for sharing her voice on a larger scale by contributing to a multitude of different platforms. These experiences she has undertaken are the roads that she once traveled and continue to explore on a day-to-day basis. Her work is what defines her as passionate and overall one of a kind. You can find her at www.brookeklaiman.com.
---
Eden Herbstman, Writer
---
As a Manhattanite, Eden has contributed articles for PMc Magazine, Bullet Media, and Interview Magazine. She currently lives in Miami and enjoys spending time with her pug and pet fish. Eden is a self proclaimed bibliophile who spends her time reading and writing. She is currently working on a poetry collection. Get to know Eden on social media @edenherb on Instagram.
---
---