7 Environmentally Focused Organizations for You to Volunteer
Updated: Jan 19, 2021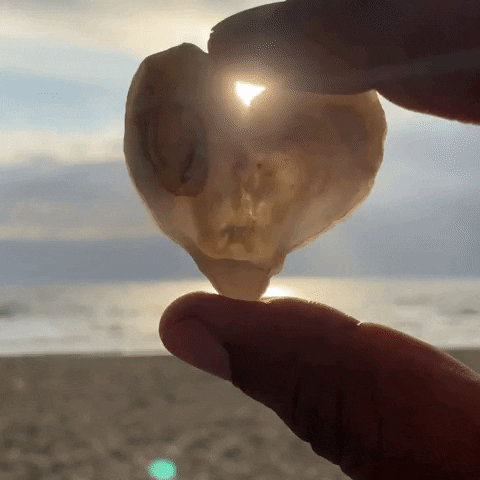 Where and how can you volunteer in Miami? To answer this question, Miami Living brings you 7 environmentally focused nonprofit, charities and NGOs right here in Miami.
Helping others, such as volunteering, helps our local community while providing a sense of accomplishment. Plus as a volunteer, you can meet new people and get a healthy boost of self-satisfaction.
For information on volunteer calendars please go online to learn more.
Clean Miami Beach
Clean Miami Beach, Inc is a registered nonprofit in Miami Beach. It is dedicated to the protection of marine wildlife and white sandy beaches. The organization was founded by Sophie Ringel who first started her journey by planning small beach cleanups with her friends. As engagement grew, Rigel decided to expand her idea.
The mission of Clean Miami Beach "is to keep our community and natural habitats free of garbage and other harmful land pollutants with a focus on single-use plastics." These include bottles, containers, straws, and utensils.
How you can help:
Stop using plastics (straws, bags, water bottles, etc.)

Donations (100% goes to cleaning supplies, educational materials, promotional campaigns, website maintenance, ongoing operations)

Participate in a beach clean up
Address: 2395 Lake Pancoast Dr. APT 10, Miami Beach, FL 33140
Website: cleanmiamibeach.org
Phone Number: (786) 453-9924
Biscayne Bay Foundation
Founded in 2014, this grassroots organization is in place to increase the awareness of the health, safety, and sustainability of the waterways both on a local and national scale.
The mission of Biscayne Bay Foundation "is to redevelop the community by beautifying Biscayne Bay."
How you can help:
Donate (goes towards tools need to aid in preservation)

Participate in clean up of the bay
Address: 3639 Coral Springs Drive Coral Springs, FL 33065
Website: biscaynebayfoundation.org
Email: info@biscaynebayfoundation.org
Phone Number: (954) 708-4073


Dream In Green
This nonprofit organization focuses solely on energy and water conservation in South Florida. They practice environmental sustainability through educational programs they provide to K-12 students, teachers, and staff. Dream In Green works hand in hand with schools, local governments, and organizations to reduce all environmental hazards.
The mission of DIG is to "empower individuals, especially youth, to lead in the response to climate change and other environmental challenges facing South Florida."
Address: 2103 Coral Way 2nd floor, Miami, FL 33145
Website: dreamingreen.org
Phone Number: (786) 574-4909
The Everglades Foundation


A foundation that is committed to restore and protect Florida's very own, Everglades. The organization brings people from near and far together to restore the everglades at both a state and national level.
The mission is to restore "one of the world's greatest natural ecosystems- America's Everglades."
How you can help:
Advocate for the restoration and protection of the Everglades.

Engage & educate the public as needed
Address: 18001 Old Cutler Road, Suite 625 Palmetto Bay, Florida 33157
Website: www.evergladesfoundation.org
Email: info@evergladesfoundation.org
Tropical Audobon Society
To preserve, conserve, educate, and recreate South Florida's ecosystem is the main goal of the Tropical Audobon Society. By doing all of the following, the organization will be able to sustain the environmental impacts in Miami-Dada and mainland Monroe counties.
The mission is "To conserve and restore South Florida ecosystems, focusing on birds, other wildlife and their habitats."
​How you can help:
Join the community of TAS

Donate

Put your skills to work by volunteering (assist in events, guided bird walks, etc.)
Address: 5530 Sunset Dr, Miami, FL 33143
Website: tropicalaudubon.org Phone Number: (305) 667-7337
Florida Audobon Society
The voice of conversation in Florida. Audobon uses science to measure the health of the ecosystem. The organization promotes "stewardship" and "appreciation" of the land, water, and wildlife in the Florida ecosystem.
The mission "is to conserve and restore natural ecosystems, focusing on birds, other wildlife, and their habitats for the benefit of humanity and the earth's biological diversity."
How you can help:
Donate to Audubon

Volunteer at one of the nature centers

Making observations on bird activities


Address: 4500 Biscayne Blvd Suite 350, Miami, FL 33137
Website: fl.audubon.org Phone Number: (305) 371-6399
Hands-On Miami
HandsOn Miami provides community members with a long list of opportunities to get involved. Whether you want to donate, volunteer, or engage in the environment, HandsOn is there to help guide you in three ways.
1. HandsOn Direct
Work directly with the organization on service projects to inspire solutions in the environment, education, and more.
2. HandsOn Connect
Matches volunteers and project leaders for opportunities.
3. HandsOn at Work
A program that helps companies engage employees in volunteer work.


Address: 2103 Coral Way #202, Miami, FL 33145
Website: handsonmiami.org
Phone Number: (305) 504-4510
Words by Brooke Klaiman, https://www.brookeklaiman.com, Story content by nonprofit organizations; Photo by Aurora Kreativ, Unsplash & directly from non-profit websites. Special thanks to Damgram for the gif animation. Follow Damgram on Instagram. For more info visit damgram.com.